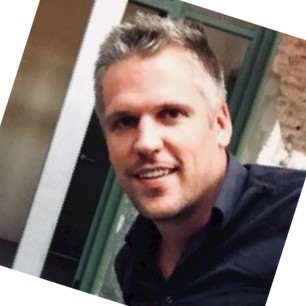 'More and more organizations are looking for an e-learning platform because they are starting to realize how impactful and rewarding it can be. It can help organizations become better and stand out from the competition simply because it offers employees excellent opportunities to learn and improve their skills.'
Ramon Huijg
| Co-owner / Developer
The 5 reasons why an e-learning platform is important for your company
Learning and development are crucial because, as they learn, employees are more satisfied with their work and as a result they work harder to contribute to the success of the company. Before you know it, the company is growing enormously, and it is because of the employees who have taken the extra step to make their organization thrive.
This is precisely where an e-learning platform can help you achieve that. And why a good e-learning platform has become so important and popular in the business world, regardless of the industry or niche. Here are the main reasons why an e-learning platform is absolutely essential.
1. Accelerate employee training
Good e-learning can considerably shorten the training time for employees. It usually requires 40-60% less time for employees than learning in a traditional classroom. It makes a much faster learning process possible because employees have access to e-learning material whenever they want and wherever they are. Employees can do this at their own pace and their own (free) time.
Therefore, they don't have to follow the pace of the group and, more importantly, they can easily skip what they already know and concentrate on learning what they really need. They also do not have to travel to a training location or stay after work to attend a training. This also saves time and allows them to learn and improve much faster.
2. Cost reduction
Cost reduction is often the main reason why companies switch from traditional classroom training to e-learning. Internal training is often very expensive, especially due to the need for a professional trainer who will provide it and help employees improve their knowledge and skills.
On the other hand, an e-learning only requires online training software that is not only cost effective, but also allows employees to train at home. This translates into much lower costs associated with travel, training locations, learning materials and trainers. And don't forget that e-learning leads almost immediately to lower costs by speeding up employee training.
3. Kennisbehoud
Maximizing knowledge retention is one of the most rewarding benefits of e-learning. An e-learning will increase knowledge retention by 25-60%, simply because it is much more attractive than learning in a traditional classroom environment.
Since e-learning offers employees different types of interactive content and multimedia, they can remember much more about what they learn and thereby improve their skills and performance faster. You can add gamification and give them interactive quizzes and activities that enable real-time feedback, all of which create an effective learning environment that your employees can truly grow and improve on.
4. Verhogen van de productiviteit
Online learning at their own pace leads to a much higher productivity, because employees can train at home and then concentrate on their core tasks while they are working. Learning in their free time will lead to better performance and higher efficiency, especially since an online e-learning platform will allow them to review all the information they need when they need it.
According to statistics, an e-learning platform can increase productivity by 50%. By using an online platform, you offer your employees an incredible opportunity to follow their training at any time (at home, during downtime at work or even on the move). This allows them to quickly become aware of everything they need to learn, and their training does not conflict with their daily core duties.
5. Betere samenwerking
Almost every online e-learning platform offers useful communication and collaboration tools, which are essential for improving knowledge and building strong collaboration. With this software, your employees can communicate with you and among themselves in real time, which will lead to more involvement and a comfortable and supportive learning environment.
Real-time collaboration and feedback from an e-learning platform will help you effectively address everyone's strengths and weaknesses and address skill differences, so that you and your employees can really help improve their skills and capabilities and ultimately bring them into to improve and grow.
We can safely say that an e-learning platform has become an absolute must in today's world because it offers employees an exceptionally rich learning experience. But how has his e-learning platforms become such an important part of business training, and why is it rapidly growing in popularity?
The reasons discussed earlier show precisely why an e-learning platform is essential and why a growing number of organizations use that specific approach to employee training. But perhaps the main reason why it has emerged as a must is the fact that it significantly increases revenue and Return On Investment (ROI).
More than 40% of companies say that an e-learning platform has helped them increase their sales, and the companies that offer technology-based training (including e-learning) have generated more than 25% higher revenue per employee.
Because of this, and all the other benefits discussed, it is really no surprise that an e-learning platform has become essential very quickly, especially in the past 5 years. The introduction of micro learning, followed by social learning, adaptive learning, Virtual and Augmented Reality and SaaS LMSs, which have made it all necessary to enable flexible learning in an online environment.
This evolution of the e-learning platform is precisely what has enabled organizations to embrace the full power of online learning and to take a huge step towards creating a powerful workforce of powerful and collaborative employees who really contribute to success and growth of their business.
Conclusie
Given all these facts and abundant benefits that an online e-learning platform offers, it is really clear that these platforms are absolutely essential in today's fast paced world. It is the most effective way of learning and helps organizations create high-quality training for employees at lower costs, allowing their staff to continue to improve and be genuinely enthusiastic about learning. As a result, they are more involved and satisfied with their work and contribute significantly to higher income.
Do you want more information about our e-learning platform?
Complete the form below and we will contact you as soon as possible.
Thank you for your message, we will contact you as soon as possible!